How to Play Games on Xbox 360 without Disk
posted by: Rio Dianne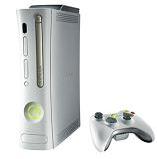 Generally, the Microsoft Xbox 360 is a CD – based gaming console.  However, you can also download or purchase any games that you like without having to insert a disc in the DVD drive.  There are actually a lot of available services online that allows you to download new games to go about playing with your console.  So, how to play games on Xbox 360 without a disk? Here's the strategy on how to do it.
How You Can Play Games on Xbox 360 without Disk
The primary thing that you should consider on how to play games on Xbox 360 without disk is to connect your gaming device to the Internet thus allowing you to download some of the best games widely available.  Though there are a lot of sites that you can choose from such as the GameStop to download variety of game including shooting, cooking, sports, puzzle, car games, chess, etc., we will be using the Microsoft Xbox Live service in this article.
Now, turn your Xbox 360 on and head to MY XBOX. Choose SIGN IN by pressing the A button.  Select your profile and press the A button again.
Locate the GAME MARKETPLACE and choose the EXPLORE GAME CONTENT by pressing A.  Navigating to the site will actually allow you to look for all the available games for your gadget.
Choose the game of your liking and purchase by pressing the A key. Usually, the prices of the games range from $5 to $20 or up.  Wait for the game's download menu to appear.  Then select BUY if you wish to purchase the full game.
Choose CONFIRM DOWNLOAD to your Microsoft points to be able to buy the game. Wait for the game to be added to your ACTIVE DOWNLOADS.
Wait for it to be fully downloaded.  A pop-up menu will appear asking you to select PLAY NOW if you wish to start playing with your newly downloaded game.
And yes, this is how to play games on Xbox 360 without disk.  The steps are pretty simple; therefore you'll be able to make use of your gaming console without having to switch disks.  Moreover, it will save your CD from being scratched onto the drive.  Enjoy.
You might also like
How to Clean Xbox 360 Lens
When your gaming system starts to get constant disk errors, then you may have to do some laser lens cleaning...