How to Download BlackBerry Games
posted by: Rio Dianne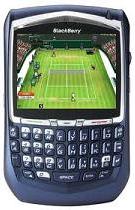 Rooting for your favorite games like Tetris? Wondering how to download games for your BlackBerry smartphone?  There isn't much big fuss to make as we'll help you utilize your mobile phone from its messaging features to a fully packed entertainment device through your games.  How to download BlackBerry games is just right at your fingertips so learn on how to do it.
How to Download BlackBerry Games
To get started with the downloading thingy, you need to see first what games are already pre-installed in your mobile phone.  There should be atleast Minesweeper, Solitaire, and Hearts on it.
There are actually a lot of Internet sites which allow you to download freeware and other apps on your device for free. An example is the www.mobile9.com.  To choose form the different applications that you want to install on your phone, go to the chosen Web site and key in your BlackBerry model.  As for the given website, they actually have an array of software such as Storm games, Curve games, Pearl Games.  After you've chosen the game of you liking, follow the directions stated on the site on how to download Blackberry games. Oftentimes, Internet connection as well as USB cable are the much needed to do this successfully. You can also download via wap through your Wi-Fi connection.
However, since most sites are free, you may not be able to find the game that really suits your liking.  You might encounter seeing your favorite game under a site with monthly subscription. If that's okay with you, then you can subscribe on it.  This is how to download games and apps for your handset.  Hope this has helped!
You might also like