French Kissing Tips for Women
posted by: Gretchen
Of all the different types of kissing, French kiss seems to be the best kiss to turn a lover on.  It's a hot kind of kiss which is actually great for foreplay when trying to make out with your lover.  If you want to make your lovemaking passionate, heat your body up with the right way of doing a French kiss.  Kissing passionately is an art that not everyone knows but can be learned through experience and practice.  Furthermore, a passionate kiss is also a manifestation of love and it can spice up your relationship.  Did you know that French kiss in Paris is called the "English kiss." Sounds weird, huh.
How to French Kiss
Can't do the kiss right?  Take a look at the following techniques for women.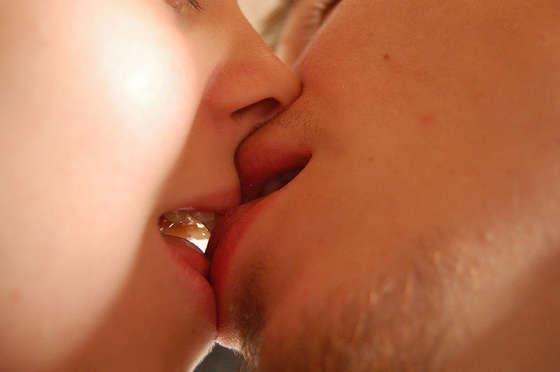 The first thing that you should do is to make sure you have fresh breath as you don't want to turn your lover off. Brush your teeth thoroughly. Rinse with mouthwash if needed. You also need to look good. Take a good bath and spray a seductive perfume. Your scent also ignites the fire. Your lips need to be soft. If they are dry, exfoliate them.
Now move closer to your guy. Be sexy in his eyes. Seeing you so sexy and hot is enough to heat men up.
Find a good or comfortable position before you start kissing each other. You can't do it passionately if you are not comfortable.
Just relax and fight your nervousness for you to be able to do it right.
Now move closer to your man. Hold a side of his face. Kiss him gently.
Enjoy lip-to-lip kissing before you invade the inside of his tongue.
Now stick your tongue into his mouth and gently touch the tip of your tongue to his. Take a pause and check on him. If you see that he enjoys what you are doing, then stroke his tongue with yours while caressing the back of his neck.
There you go!  These are just ideas that could guide you. Keep in mind that the perfect and passionate kiss comes from within.  It is about the emotions that you feel.  When you feel this kind of kiss, it will be a great experience.
You might also like