Fitrum Weight Loss Dietary Supplement
posted by: Rio Dianne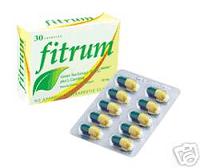 Say, you've seen this local actress during a commercial break and you were surprised with how she has trimmed down through the use of Fitrum weight loss dietary supplement.  Even other users of the diet pills say they're effective.  So, you've decided that you want to try it, too.  It's a good idea, but before partaking into any medications, you must atleast read some reviews from a forum to know more about the diet pills, what are its benefits and side effects, and how it works.  This article will guide you about one of the topselling diet pills in the Philippines – the Fitrum weight loss dietary supplement.  Hence, stick with us.
Fitrum Weight Loss Dietary Supplement
Fitrum is a dietary supplement with contents mainly green tea extract together with the fat loss power of L-Carnitine thus allowing one to burn off fat and provides vitality and energy to your body.  Also, it is formulated with Teavigo which is known to be used in the finest green tea products.  This is an anti-oxidant which boosts one's metabolism therefore helping you to lose fat.  As for its ingredients, each capsule has a 25 mg of Teavigo, 25 mg of L-Carnitine and Lactose.  Wondering how to take it?  Well, a person is recommended to have an intake of atleast 3 capsules per day which may be taken after meal, but it suggested to be best taken before 4 o'clock in the afternoon.  It is safe and non-invasive, and the makers of the supplement claim the side effects are very rare including nausea, and anxiety in some cases.  If you're asking how much does this dietary supplement cost, you can buy the Fitrum weight loss dietary supplement at a price of $18.00.
Even if you are taking any dietary supplement, of course it is always better to accompany it with exercise and diet in order to fully achieve your desire to lose weight.  Good luck!
You might also like
Appetite Suppressant Food
Losing weight is one of the most difficult things to do especially if you love foods.   It's not easy...