Slenda Weight Loss capsule with Resveratrol
posted by: Rowena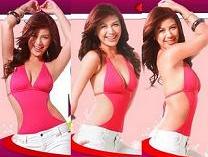 A lot has been so conscious of how they look. People have been trying to find ways on how to reduce weight, some are sick and tired of just relying on natural weight tactics but some still continue to believe in the power of proper diet and exercise.   There have been lots of products that offer and promise the best results, a beautiful and sexy body, a well- shaped and desirable figure. Fitrum, Xenical and Slenda weight loss capsule with Resveratrol are just some of the many products that offer such.
Slenda slimming capsule is said to be natural and safe with no harmful side effects.  A weight loss product that is effective and been trusted by many.  It has distinctive formulation containing Resveratrol, Banaba, Turmeric and EGCG.  This herbal dietary supplement improves metabolism at the same time, helps regularize the bowel movement.  It also aids the cells to burn the calories easily.  The Resveratrol that is found in Slenda is a polyphenol that came from red wine and other plants.  Slenda has been observed to help eliminate and reduce fat that results to the reduction of excess weight from the body that is by blocking the accretion of fat in the tissues. Based on some reviews, the health benefits of resveratrol seem promising.  It has anti- aging ingredients that keep you young, gives improved energy and good condition of the heart.
Valerie Concepcion, an actress, TV host from the Philippines is just one of the living proofs of what Slenda can do.  Supplements works best with balance diet and regular exercise, of course.
Dosage:  Take 3 Slenda weight loss capsule with Resveratrol 3 times a day, 1 capsule 10 minutes before meals.
Price:  It is available at all leading drugstores nationwide for only P12. 00 per capsule.
Enjoy the effects of Slenda and enjoy the new YOU!
You might also like