Blueberries to Lose Weight
posted by: Rio Dianne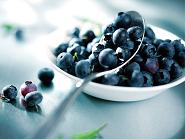 Nowadays, obesity is becoming quite a problem in the society.  More and more people have been taking their health for granted and forgetting to perform exercises which may be extremely good for them.  On the other hand, those who have decided to take charge of their health can't seem to find what the best solution is to help them in their weight loss issue.  Well, we all know that when it comes to losing weight and to burn fat, regular workouts should be done.  But apart from it, the person should also eat nutritious fruits to help achieve the desire to lose 10 pounds of their body mass or more.  And with these, one fruit has been added that can help you to reduce weight and that is none other than the – blueberries.  Blueberries to lose weight ?  How could that be? Read more to find out how blueberries aid in trimming down your body mass.
Blueberries to Lose Weight
Blueberries have antioxidants ingredients which fight off free radicals that can actually weaken out immune system.  One factor in to losing weight effectively is by following a healthy lifestyle, thus eating food rich in antioxidants can help you speed up your weight loss.   Moreover, blueberries are low – caloric food and are low in sugar.  They are also high in fiber which aids in moving fats through your digestive tract and absorbing less of them in the body.
In addition, a study was conducted among obese rats and researchers found out that the rats given with blueberries actually lost belly fat.  Fat in the stomach is associated with increased risk of cardiovascular diseases and diabetes, and the rats have actually showed improved sugar levels in the blood and low cholesterol levels.
So, eating blueberries to lose weight can be achieved by replacing high – calorie and high sugar foods with them so they would be effective.  As a conclusion to this, we can say that blueberries could be an effective method of losing weight; however this should always be associated with proper diet and regular exercise.
You might also like