Comedian Tado Jimenez is Already Dead
posted by: Dennis Aguilar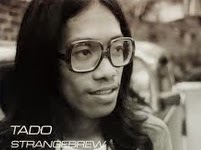 Comedian Arvin Tado Jimenez is Already Dead. The 39 years old comedian has been confirmed dead and was among the 14 passengers in a tourist Florida Bus Lines that crashed at the Mountain Province.
Senior Superintendent Oliver Enmodias identified Tado through his driver's licensed which was recovered from his body.
May you rest in peace Tado
You might also like
How to Treat Dead Nail
Nail fungus, be it on the finger or the toe, can be embarrassing, but more than that, it can give the...