Angelika Dela Cruz Almost Killed by Cousin in Longos, Malabon city While Campaigning as a Barangay Captain
posted by: Dennis Aguilar
Just this Saturday October 26, Angelika Dela Cruz faced one of perhaps the scariest and unforgettable moment in her life as one man attacked her and tried to stab and kill her. Fortunately, Angelika Dela Cruz was able to avoid the attack and her bodyguards were fast enough to protect her and pull her out of the crowd.
The suspect behind the alleged assasination is believed to be her first cousin namely Ruel Santos.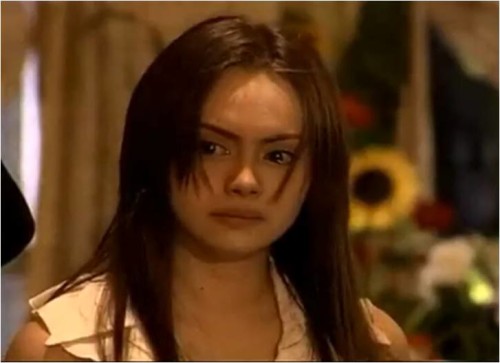 This attempt has to do with her Running as a Barangay Captain  in Longos, Malabon city and the suspect being a candidate as a Barangay Captain in the same place as well. Angelika said that she herself doesn't want to run against her first cousin and she feels weird about it.
"Nakakasama ng loob. Pangit ang ganun, wala ka ng magagawa, it is what it is," she said.
Ruel Santos was thought to be linked to the incident because the person who tried to kill her was wearing a campaign t-shirt with the name of her cousin printed on it.  The suspect firmly denied the accusations.
"Ang t-shirt pinamimigay. Kailangan pa ba magsuot ka ng t-shirt para gawin 'yun?" he asked.
The suspect in now in Tondo General Hospital after he was mobbed and almost killed by the angry crowd.
Kapuso Actress Angelika Dela Cruz said that she is still in shocked and traumatized about the incident and she is ready to file a case againts the suspect and to all people she thinks are linked to the attempt.
You might also like