How to Tell if Job Interview Went Well
posted by: Gretchen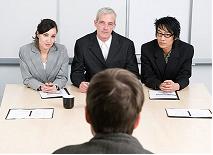 After facing the intimidating interviewer, what's next?  You have to wait for the result.  This is another torture on your part.  The interviewer seemed to be nice to you but you can't be so sure that your interview went well. How can you tell that you did a good job on your job interview?  Of course, you cannot ask the interviewer.  Are there signs?  Look at the following signs to know if your employment interview has gone well.
How to Know if your Job Interview Went Well
You do well in a job interview if the interviewer shows interest to you and to what you say.  The interviewer listens attentively and asks you good questions.
The interviewer somehow agrees to what you say.  How?  It can be in a form of a nod, a smile, or any other gestures.
The interviewer asked more personal questions.
You can also tell that it went well if the interview went longer than scheduled.  That means you were able to talk about many things and the interviewer was interested to you.
If you are asked if you can start soon, it's a very good sign that it went so well.  But pay attention to how the interviewer said it.  Was it just a part of the script?  Use your common sense.
If the interviewer talked about how terrible the previous employee was, then it's also a sign that the interviewer is considering you as a replacement to the previous one.
You are asked for another round of interviews.  If you didn't get their attention, you wouldn't be asked to have another round.
If you got the chance to meet the team, chances are you're in.  They wouldn't let you see or meet the staff if you're not.
If you talked about compensation or salary, then it's a good sign that you are being considered for the position.
The interviewer gave you a specific date you would hear back by.  Telling you a statement like,  "We'll let you know" is not a good sign.
In order for you to make sure that your interview will go well, present a good resume and have a good preparation.  If you do this, you will have good careers in any business industries.
You might also like