How to Ask for a Job Interview
posted by: Gretchen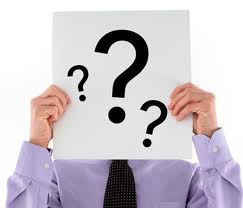 In order to land to a good job, you have to be wise and smart enough to know the perfect timing for everything.  Know when to ask and answer questions. It's unusual to ask for a job interview but you can actually try doing it. You never know how the interviewer is going to take it.  It might be in favor of you. You really can't tell.  Just try asking.  But the problem is how you're going to do it without being embarrassed.
If you are brave enough to take your chances, learn some tips to ask for a job interview properly.  Here they are.
Tips when Asking for a Job Interview
Make sure that you are really qualified for the position and that you have what they are looking for so you won't be humiliated.  If you meet the requirements, expect for a favorable response.
Make a good cover letter and be specific. But before you do this, you have to research some information about the company.  Have a good knowledge of the position you are applying for.
Be explicit or direct in asking for what you want.  But don't be impolite or pushy.  Just express your interest for the position.  They will appreciate your willingness and confidence.  They will consider you a candidate.
Send your resume together with your cover letter.  Give them enough time to review your application before you ask for an interview.
If you plan to call, do it in mid-morning or mid-afternoon.  They aren't so busy during these hours.
Don't be annoying over the phone.  Don't ask too many questions and don't ask the salary.  It's not your business yet.  You won't be given any chance for an employment interview if you are irritating.
If you aren't confident to do it over the phone, express it through email.
If you are given the chance, be thankful.  Say thank you.  Remember the date of your phone interview or personal interview.  Jot down important details.
Good careers await those who are patient and persistent.  I hope that these tips will work for you.  Good luck!
You might also like