How to Put a Background Layout in Facebook
posted by: Gretchen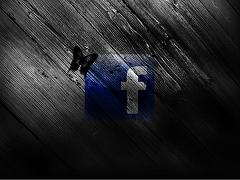 Hey! Do you want to put some art on your facebook profile? Are you tired of what you see on your profile when you log in? Then do something to make your profile colorful and awesome.  Try to put a background layout or add a song to your profile. But adding these applications are pretty complicated though. This makes Facebook a little different from other social networking sites like myspace.
It may be bit complicated but we will try to help you.  We will give you some ideas on how to put a background layout in facebook.
How to put a background layout in facebook
Read and follow the following steps for you to set you favorite layouts and background right on your facebook profile.  The steps are different from the ones you follow when you install myspace layouts.
Go to www.chameleontom.com.
Download the install plugin.
Click on the plugin button to install the program.
Open another tab and go to www.facebook.com.
Click the button view and go to toolbars.
Check chameleon tom tools.
To choose the background or layout that you want to put on your profile, click the button that says Popular Layouts.
Now that you see the results, choose your favorite layout or background.
Click install now. Done!
If you want to go back to the default background or layout, go to the button view and then click toolbars and uncheck the chameleon tom tools.  If you want to change your facebook background then follow the same steps and choose another background. That's it!
How to add a profile song
Now that you have a fantastic background and layout, do you want to add a song or music to your profile? Why not? Follow the quick steps below to put background music on your profile.
Type profile song in the search bar.
Once you're done searching, the first result that will pop up is an application called Profile Song.
Click View application just right next to it.
At the upper left hand, you will see the button "go to application." Hit it.
That will give you a list of songs for you to choose from.
If you want the songs of your favorite artist simply type the name in the search bar.
Choose the song that will serve as your profile song. Hit the button "set as my profile song."
Click "add to profile button."
A box will pop up. Click "add."  It will redirect you to facebook page.
Click "keep" in the box that will pop up.
The song is now added on your profile. Post it so your friends will know you have something new on your profile.
Start giving life to your facebook profile now! Try the latest background and layouts.  You will see that your friends will do the same thing.
You might also like
How to Date on Facebook
Social networking is very popular now.  We have Facebook, Myspace, Friendster, and Twitter.  Among...