How to Send Flowers to Singapore
posted by: Gretchen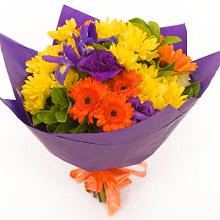 Almost everything can be done online now.  You can have a date online, you can play with friends online, you can talk to your loved ones face-to-face online, send gifts and flowers online, and a lot more.  Technology has done amazing things for the convenience of human.  I am pretty sure there will be more in the years to come.  Let's just wait and see.
Giving flowers to women has been a part of our culture.  These colorful things bring smile to their faces.  For those who want to brighten the day of their special someone through a bouquet of flowers but can't do it personally the cyber world has a solution to it.  It won't entail you much effort and time.  You will only need a few minutes to get it done.
This post is intended for people who want to know how to send flowers to Singapore.  Check the details below to be able to do it.
Sending Flowers to Singapore is Easy, Just…
Go online.
Log on to the websites of Interflora, FTD, Singapore FlowerShop, Flora2000, Wonderful Flora, Pickup Flowers, and many more. Interflora delivers to 140 countries and FTD delivers to 165 countries. Pick your choice.
Before placing your order check for their list of items. They have options for modes of delivery. You can also add presents like a box of chocolate or a teddy bear. They can give you beautiful gift baskets for all occasions-from birthdays to anniversaries.
Use a major credit card to purchase your choice of bouquet.
Don't worry about the price because some florists provide cheap but of high quality flowers. They can turn simple flowers into amazing bouquets with their adorable arrangements.
That's it! You can now send it to your mom or to any special woman in your life who live in Singapore or to any other parts of the world.
You might also like