How to be Safe with Online Dating
posted by: Gretchen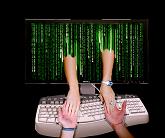 Now that technological advancement has really come this far, even the unimaginable things can be done through the internet. There are a lot of things that can be done online. We have social networking, online shopping, and even online dating.  You can now flirt with anyone who catches your interest even without seeing the person personally.
There are online dating sites and services like yahoo personals where you can try your luck in love.  These sites are supposed to be for singles but even married people join the fun.  I see many men and women who go to internet cafes and spend long hours searching for the perfect date.  They make their profiles impressive with the hope that they can catch a good fish out there.  I must say that it may sound funny but there have been people lucky enough to have found their perfect match through internet dating.  But how safe is online dating? That should be your guide question before trying it.
The risk of dating online is safety.  You can never be sure of the personality and traits of the person you are dating online.  Yes, it may be done online but chances are you'll agree to see and meet each other personally.  When that happens, you have to be extra careful particularly for women.
What are the Safety Measures that you Have to Take When Dating Online?
Take a look at the following online dating guides.
Know your limitations.  It's alright to try this game but don't give your true identity which means don't give your real name and your home address.  This is not to fool anyone but to make sure you are safe.  You cannot just trust anyone so keep your personal information for yourself.
Be realistic.  Yes, you wish to find your prince or prince through the net but face the fact that there's a bigger chance of meeting a frog instead of a prince.  That's the statistics!  If this happens then you won't be that disappointed.
Be careful with flattery. They may appreciate you and say all the positive words that you'd want to hear but don't flatter yourself.  You really don't know their purpose. Don't be so serious. If you get rejections, take them positively.  Move on to the next.
Use your instinct and common sense.  Of course, you can't rely on to these all the time but sometimes they work.
Take things slow.  Don't rush and just enjoy.  Take things at your pace. Try to control everything.
Meet in public places.  You may have known each other for quite some time but it does not mean that you have to trust the person completely.  Don't take the risks.  Better be doubtful than sorry.
Never engage in any sexual act on your first real date.
The safest step that you can take is to be suspicious.  If you are suspicious, then you will not give in to any schemes of the person you are dating with online.  It's pretty different compared to real dating.  There are more dangers that you have to face.  Listen to pieces of advice and you'll be safe.
You might also like
How to Date a Quiet Guy
Can you imaging yourself dating a quiet guy ?  Is it unimaginable?  Most girls go for guys who know...