Proactiv Solution Review – Price and Where to Buy
posted by: Rio Dianne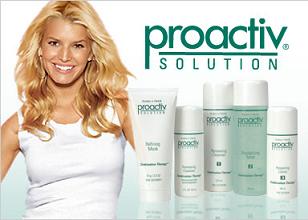 You've seen celebrities with gorgeous faces talk about the Proactiv solution. You can hear nothing but praises about how their faces turned beautifully after an acne breakout.  That is why, you are also tempted to use and test the products yourself.
If you're planning to use the Proactiv solution, it's better to have a brief knowledge about the products first.  And that's exactly what we are here for. We're going to give you a review and give some information on what the proactive solution is to ensure that you're on your way to that blemish-free skin.
Proactiv Solution Facts
Proactiv solution is by far one of the most popular OTC treatments which is applied topically. The products are made to help people suffering from mild to moderate acne. The product comes with a three step system dubbed as the combination therapy to help fight acne. And although Proactiv has an array of products to choose from, we will focus mainly on the combination therapy mentioned above.
Proactiv Renewing Cleanser – This is the first product under the combination therapy. The Proactiv Renewing Cleanser is a cleansing lotion with tiny exfoliating grains which remove dead skin cells, excess oil, and dirt on skin. It consists of 2.5 % benzyl peroxide which kills acne. To use Proactiv Renewing Cleanser, apply a pea-size amount on damp skin and massage gently. Rinse thoroughly then pat dry skin. Use the cleanser every morning and night.
Proactiv Revitalizing Toner – This Revitalizing toner consists of witch hazel that helps refines and purifies pores. Also, it removes excess oil and impurities and leaves the skin soft. To use this, simply apply on dry skin.
Proactiv Repairing Lotion – The Repairing lotion is the last step under the combination system. This white lotion is applied on the affected areas where acne is present. Just like the renewing cleanser, it consists of 2.5% benzyl peroxide. This products works by killing acne and getting deep onto clogged pores thus preventing future breakouts. The Repairing lotion is used after the Revitalizing toner has dried on skin.
Tips When under the Combination Therapy
For best results, you should always apply the Proactiv Solution regularly. Though using too much as per directed might cause damage on your skin. Do not stop abruptly as doing so the person might likely experience breakout.
Caught your interest? If you are wondering where to buy the Proactiv Solution, You can buy it at Watson or you can purchase your order online, but mind you the products come at a hefty price. Consumers can also ask questions via their customer service helpdesk.
You might also like
Blemish Balm Cream Review
Have you heard a lot of testimonials about the Blemish Balm Cream? Did it catch your attention or curiosity?...