Breast Reconstruction Surgery Cost
posted by: Rio Dianne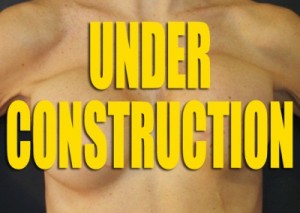 Nowadays, there is a variety of breast surgery that a woman undergoes to for the reason that they are unhappy with their bust size.  Some of they types of this surgery includes – breast augmentation, breast reduction, and breast lift surgery. But another type which seems to be quite helpful in restoring the breast's normal shape after mastectomy (or the process of removing the breast after bouts of breast cancer) is the – breast reconstruction plastic surgery.
Through this, implants are used to produce a result which looks exactly like a real bust, but with the absence of natural sensations. If you happen to be interested in this procedure, learn more as well tell you how it is done as well as reconstruction surgery cost.  Continue reading on.
How Breast Reconstruction Surgery is Done?
During the procedure, doctors will form a breast mound through implants like silicone or saline implant.  TRAM flap reconstruction can also be the choice for the operation. This is done using the tissues from other parts of your body like the belly and buttocks can also be used to mound. Oftentimes, reconstructing the breast includes more than one operation.  Extra steps may include adding a nipple as well as operating the other breast to match the reconstructed one or vice versa.  The procedure is usually done for approximately 2-6 hours. Recovery wise, the procedure may take up to six weeks and the suture 10 days post-operation.  The patient is advised to refrain from performing strenuous activities for atleast 3-6 weeks.  As for the scarring, it slowly fades with time, but it usually takes up to 2 years.
Cost of Breast Reconstruction Surgery
The price of the procedure actually depends on three factors such as the anesthesia fee, the fhospital fee, and the surgeon's fee.  Moreover, it is influenced by the region or country.  The surgeon's fee is also a question since it depends on his qualifications as well as how he's exactly used to performing such procedure.  However, here's a rough estimation of the surgeon fee for breast reconstruction as researched on the Internet via Beauty2morrow:
$2841 for implants
$3413 for tissue expander
$5646 for back flap surgery
$7088 for TRAM flap surgery
$9315 for microsurgical free flap surgery
Let me remind you that that is only the surgeon fee.  The anesthesia and hospital fees are not included, yet.  To get a better prospective regarding breast reconstruction cost, look for a qualified and highly reputable surgeon in your vicinity which can perform the operation with less complications and risk. Good luck!  Meanwhile, let's take a look at some photos and pictures of before and after undergoing the procedure.
You might also like