Best Products for Hair Rebonding
posted by: Rio Dianne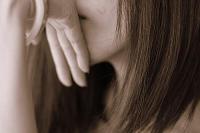 Long, straight, and silky hair.  That's what every girl dreams to have. However, most girls are not blessed with sleek hair and that is one of the reasons why others feel a slight twinge of envy whenever they compare their curly and thick hairs to those who have long and shiny.  But nowadays, unruly wavy locks aren't a problem anymore because of hair rebonding.
One of the hottest trends to hit the attention of female consumers is it.  With rebonding treatment, your hair can be transformed instantly within a day. Also, rebonding retains your hair's softness and smoothness for a longer period of time.  However, the process takes a couple of hours, and yet everybody is still into it.
Rebounded hair needs to be treated with extra care.   Because there are cases when the chemicals cause burning of the scalp, some even experience hairfall and baldness if not taken care well.  That's why, as a customer, you need to know what the best products for rebonding do the salon use.  Mind you, this treatment is not free or cheap.  You're going to shed off some pounds and you wouldn't want your money to be wasted, right?  So, what are the best products for rebonding?
Best Products
Some of the top picks for the best materials for rebonding are:
L'Oreal X-tenso
Shiseido Crystallizing Straight
Red Ken Products
To bring back your hair's nourishment and moisture, you can also try to use smoothing shampoos and conditioners to further smooth down it's cuticles. Some of the best shampoos and supplies to keep your hair in shipshape are Aubrey Organics, Mane and Tail, and John Frieda products.  These products are all proven to do wonders.
A woman's hair is her crowning glory. You need to be extra careful when deciding to expose it to any chemical treatment.  That's why you need to ask the experts first on what the best products for rebonding are to avoid further damage to it.
You might also like