How to Remove Hair Dye From Hair
posted by: Feby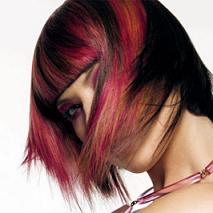 We want so many things to be done in our hair.   We want it to be straight, sleek and smooth.   We try different products and treatment to have the kind that we want.   We also want to change its color for better appearance.   Sometimes though we want the best and tried the best hairstylists, there are some instances that we end up damaging it like overdoing the  dye and it would look so messed up.   So what would you do if its color is some what darker or brighter than what you have expected?   How can we remove dye from hair ?
You spend so much bucks and yet you got a disaster.   Don't be despair.   Here are a few guides on how to hide dyed hair or get rid of it.
Go back to your hairstylist.  If it was done by a hairstylist, be sure to tell the colorist about the problem as soon as possible.  They are trained well so they know what to do.
Dye removal products. There are dye removal products available in the markets to choose from.  They are made specially to wash away color.
Special formulated shampoo for dyed hair.  For example, you had a green color because of chlorine.  Try to use shampoo that removes chlorine  and that will lessen the color or hue of your hair.
On the other hand, if you have stained your skin because of dye, you can use toothpaste or dishwashing soap to remove ink.   And if you stained your clothes, use bleach to remove the ink or the stain.
It is also important to remember that we should be careful and think hard before trying unfamiliar products to avoid some disasters like this.
You might also like