Best Nursing School in the Philippines
posted by: Gretchen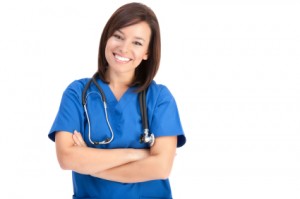 Nursing has become a very in demand profession abroad among Filipinos. Many students aspire to be a professional nurse and dream of working abroad. This has become the trend because of the need of countries like Canada, US,  Norway, and other rich countries of health workers and caregivers. These countries have to hire foreign workers due to the growing need for health care services, an aging workforce, and the lack of interest among youth to take up nursing because of the difficult working conditions. These are some reasons why Filipino nurses are in demand abroad. It isn't easy to become a nurse and get hired abroad, especially now that there are too many registered nurses in the country. Many nurses are not lucky enough to get hired abroad.
Due to the increasing number of students who want to earn a nursing degree, a lot of schools in the Philippines have included BS in Nursing in their academic programs. People in the business community have established nursing schools without a guarantee of good quality education in the field. There are too many nursing graduates but only a few can successfully pass the board exam.
The first step that you have to take is choosing a school that will provide you the excellent nursing education that you need. The school you attend to truly matters. You can actually choose from the following list of the 2010 best nursing schools in the Philippines (based on passing rate) as regulated by the Commission on Higher Education (CHED) together with the Professional Regulatory Commission (PRC).
List of Top Nursing School in the Philippines
Saint Paul University – Iloilo
Xavier University
Saint Paul University – Tuguegarao
New Era University -Quezon City
Pamantasan ng Lungsod ng Maynila
University of Saint Louise – Tuguegarao
Siliman University
Southern Luzon State University – Lucban
Remedios T. Romualdez Medical Foundation
San Pedro College- Davao City
De La Salle University- Health Sciences campus (Dasmariñas, Cavite), UP Manila, and UST are also some of the top performing nursing schools in the country.
You might also like