How to Cook Escabecheng Tilapia
posted by: Feby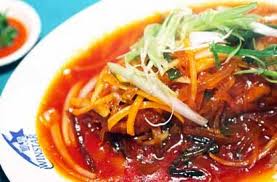 Don't you know that Escabeche is not only known in the Philippines but also known in different countries such as Spain, France, Central America and Jamaica? Were you surprised too? Oh well, Filipino recipes are becoming known abroad because of our kababayans who are working anywhere in the world. Escabeche is a fish recipe that is fried and cooked in vinegar based sauce.
Filipino Escabeche has so many versions. It is maybe because Pinoy in different towns cook it differently. Each town has its own version of this dish. Anyway, in this article I'll guide you on how to cook Escabecheng tilapia the easiest way.
Escabecheng Tilapia Ingredients:
1 large sized fish (tilapia)
1 red bell pepper, sliced ( strips)
1 medium sized ginger, sliced ( strips)
1 onion, sliced finely
4 cloves of garlic, minced
1 tsp of peppercorn
1 cp of  vinegar
¼ cp of brown sugar
Salt /fish sauce
Cooking oil
Cooking Procedure:
In a frying pan, heat cooking oil and deep fry the fish. Make sure that the fish looks crispy and golden brown before you turn off the heat. Set aside in a plate with paper towel. Paper towel helps absorb any excess oil from fried meat and fish.
In a sauce pan, pour in the vinegar and let it boil.
Add peppercorn, garlic and sugar. Stir until the sugar is well mixed to the vinegar. Simmer for few seconds.
You may add now the bell pepper and onion. Don't overcook the vegetables.
Put fish sauce to taste.
In the same sauce pan with the sauce in it, put in the fried fish. Simmer for few minutes.
Turn the heat off and transfer it into a serving plate.
Serve with steamed rice.
This dish will not take an hour to cook and to prepare. It is very simple, so an amateur cook can make this perfectly even if it's his first time to prepare this. You may try this recipe now and include it on your weekly menu.
You might also like