Best Culinary Arts School in Manila Philippines
posted by: Feby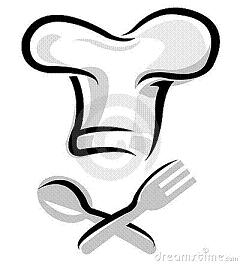 Generation nowadays look for the best university in town where in they could be trained and be globally competitive.   Some don't want to spend more time in universities so they take short courses instead.  They take short courses based from their interests or based from the salary that they could earn. Most of these courses are related to hospitality management. Culinary Arts is one of those courses in hospitality management that promised a very good salary.   A chef in cruise could earn $3000 USD to $5000 USD.
Philippines on the other hand is one of the countries that has so many promising schools or universities that offer this kind of course.   Here are some of the best culinary arts school in Manila :
Magsaysay Institute Center For Hospitality & Culinary Arts (MICHA) – offers a very good foundation when it comes to culinary techniques, methods and cuisines.  They used interactive and hands on learning. Training's duration is 4 months or 480 hours.  It is located at 3/f Times plaza, United Nations Ave., corner Taft Avenue, Manila.
International School for Culinary Arts and Hotel Management (ISCAHM) – It is one of the world class schools in Manila.  They offer culinary arts and kitchen management wherein they use conventional European trainings. It is located at 4F FBR bldg. Katipunan Avenue,Quezon City.
The Center for Culinary Arts (CCA) – It is considered as the first school being established in the Philippines which has accreditation from ACF or American Culinary Federation.  They offer 2-year program in culinary and technology management and one year for culinary arts.  They also have 2-year program in baking and one- year program for pastry arts.  It is located at Katipunan Ave., Quezon City.
American Hospitality Academy Philippines (AHA) – They offer culinary arts and entrepreneur courses.  It is located in Salcedo Village, Makati City.
Culinary Institute of Aristocrat– It said to be the one of the most outstanding culinary school in Manila when it comes to curriculum, facilities and course fees. They trained their students from the basic skills to complicated ones.  It is located along Roxas Bulevard, Manila.
Enderun Colleges– They offer culinary and business courses.  They have advanced training for basic pastry, baking and kitchen management but they follow basic cooking method that could also be applied to more complex recipes.
These schools offer trainings that will hone you to become one of the best chefs in the world.  The trainings and fees may vary but they all have one goal, and that is to bring out the best in you.
You might also like