How to Dress like a Rockstar
posted by: Gretchen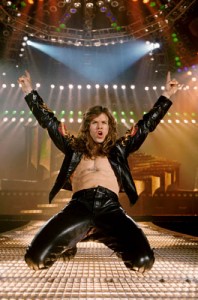 Do you idolize your favorite rockstar band? Do you have rock songs on your music player? And now you don't only sing their songs but you also want to replicate their fashion sense! You want to dress up like a real rocker! You're totally fascinated by them in that case. Rockstar wannabe, are you ready to dress up like a real star? It's actually very easy. However, you might just run out of bright ideas so take time to read the following tips to tickle what you have in mind.
Check your closet. What do you have in there? Look for leather pants, jackets, vintage clothes, scarves, bandannas, and sterling silver. Be resourceful if you can't find any form your closet. Ask your friends and relatives. They might have something that you could borrow for your rockstar outfit.
Watch some rock music videos and try to focus to a particular male or female rockstar that would serve as your inspiration.
Wear a pair of black leather jackets and match it with a leather jacket. Then grab a scarf and wrap it around your wrist or use it as a belt. Be creative so that you can achieve the punk rocker look.
You can also have vintage jeans and jackets and leather motorcycle jackets. Make sure that you'll feel comfortable wearing them.
Get patches and badges and put them randomly on bags and clothing. You can also have a skinny, bright belt.
Get a good haircut to create the rockstar aura.
Wear fancy dog collars.
For the shoes, they vary from old army boots to Doc Martens to skate shoes like Vans.
There you had some tips on how to look like a rocker. Hope you will be able to do it.
You might also like
Music as Medicine
We love listening to music. It is one of the most liked  past time. It's also has a good effect...

How to Date a Hipster Girl
Girls differ in many ways.  Some girls like Indie fashion; others just like to go with the flow.  Some...