How to Dress like Justin Bieber
posted by: Gretchen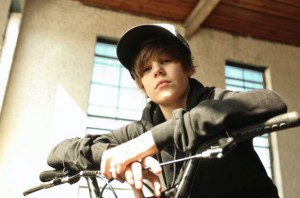 Justin Bieber is now a very popular pop singer. He has gained popularity and favorable remarks because of his adorable songs. Well, many teens find him and his songs adorable. You'd hear teens singing his songs everywhere. However, there are people who raise their eyebrows for him. They don't appreciate his music. Well, preferences are preferences. And your preference is Justin Bieber's fashion. You might be a loyal fan!
Dressing up like Justin Bieber
JB's look has to do with dressing simply and with the occasional splash of color. His outfits consist of the following:
Black jeans, black long-sleeves shirt, white belt, and lime green scarf
Blue jeans, red T-shirt, gray light jacket with rolled up sleeves, and metal necklace
Gray straight jeans, black T-shirt, purple and black plaid shirt
Now, let's try to create the JB looks.
Simple and Chic Look
For a great look for daytime/nighttime when hanging out with friends, you can wear black jeans, black long-sleeves shirt matched with a white belt and a lime green scarf. It's quite easy right. It is also inexpensive.
Daytime Look
Wear blue jeans, red T-shirt, gray jacket, dog tags, and a cross metal necklace. Roll up the sleeves of your jacket and you're done! Look into your closet and find these clothes.
Grunge Look
To create this look, you can wear a purple and black gingham shirt with a black tee underneath paired with gray straight fit jeans and black shoes.
Nerd Look
Wear any of the outfits you had above and match them with wide plastic frame glasses and big yellow high tops.
There you had the fashion style of your favorite Justin Bieber. Don't try so hard if it doesn't fit your personality. Good luck!
You might also like
How to Date a Popular Girl
Getting the attention of a popular girl is not easy especially if you are not a popular guy.  The popular...