Fashion Tips for Teenage Girls
posted by: Gretchen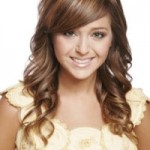 Teenage girls are very much fascinated with fashion trends. They tend to be envious of the clothing and accessories that they see on TV and magazines. Some teens follow the fashion trends. They feel like they also need to wear those because some adolescents wear them. This isn't unusual anyway. Being fashionable is a part of growing up. Beauty is enhanced when you get the right clothing or hair. It isn't all about following the trends.
Fashion Advice for Teen Girls
Enhance your fashion style and beauty with the following tips.
Wear age-appropriate clothing. Choose your clothes. Even if you want to be fashionable, remember that you should not show your cleavage, belly button, and stomach.
For your tops, wear basic t-shirts, polo, tunics, or button-downs. As they say, you are what you wear. So your clothes should reveal the kind of personality you have. Don't force yourself to wear something that doesn't fit your personality. But don't cross the line. Choose ones that are not showy or seductive.
For dresses, you can wear ones that aren't so short. There are many beautiful doll dresses out there. Choose something simple yet elegant when worn. Accompany it with the right accessories. Wear belts, hats, scarves, jewelry that can endure through the fashion changes.
For your footwear, you can have flat sandals, flip-flops, doll shoes, or sneakers. Don't wear heeled shoes if you aren't comfortable with them. But if you want to appear tall, then you can have them.
The clothes that you wear are your reflection. Be careful with what you wear to avoid misleading people. But bear in mind that being fashionable doesn't always mean that you wear the latest designer clothes in the runway. It is all about the comfort you feel when you wear your clothes. You can be chic on your own way.
You might also like
Fashion Tips for Redheads
Usually, when we talk about redheads, this can be synonymously described as having a lot of passion,...

How to Date a Hipster Girl
Girls differ in many ways.  Some girls like Indie fashion; others just like to go with the flow.  Some...