How to Remove Eyebrow Hair Permanently
posted by: Rio Dianne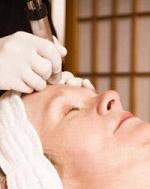 One should put a lot of effort to maintain a beautifully – arched eyebrows. Gorgeous brows help you in emphasizing the attention to your eyes, frame the rest of your face, and give your eyes a wider – open look.  However, threading, tweezing, or waxing can get too much of your time. What's more is that the effects are short – term which is why you need to do this atleast after two weeks or so.  Nowadays, most women who have been too fussy about looking good have opt for a way on how to remove eyebrow hair permanently.  So, how is this done?  Read on to find out the answer.
How to Remove Eyebrow Hair Permanently
When you talk about permanent methods on how to remove eyebrow hair, laser removal is always the first thing that comes on our mind.  Though it takes off excess hair from your brows, the effects may only be semi – permanent or just about 40 – 80 percent.  The only way on how you can achieve your desire to eliminate it is through electrolysis. The method targets each of the hair one-by-one, but this procedure can be expensive and it requires a series of sessions.
Once you've decided to opt for this treatment, you need to make sure that you choose a licensed professional to do the trick.  Furthermore, the doctor should have atleast informed you whether or not you are a good candidate for the technique.
The electrolysis procedure is done by using a probe which targets the follicles on your eyebrow area.  Usually, a session lasts for an hour or so and oftentimes, you may have to experience some side effects of the procedure. Stick with the number of sessions of treatments as recommended by the medical professional.  Stick thoroughly on how many treatments you will need to vary.  There are a lot of factors that can influence the number of sessions you need such as your genetics, it's growth, stress, etc. but probably, your cycle of treatments will be completed in 12-18 months.
And that is how you can remove eyebrow hair permanently.  As this may be too expensive, you might be looking for ways on how to get rid of excess brow hair naturally just right at your home.  However, home remedies might not guarantee you to achieve the desire that you've wanted to have.
You might also like