How Much Does Laser Hair Removal Cost
posted by: Gretchen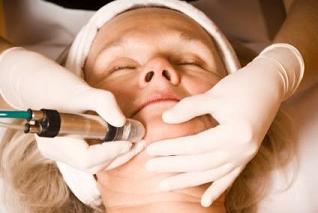 Do you want hairless beauty? Nothing is impossible with laser hair removal. Laser hair removal is the best treatment to remove unwanted hair permanently by using the light energy from a laser.  Having unwanted hair is a common problem in women.  Sure there are other ways such as waxing, tweezing, and shaving but these only produce temporary results. See the big difference?  This method can be used to treat and remove small and large areas of unwanted hair from the body. This treatment is not only for women but for men as well.
How much does laser hair removal cost? This is pretty expensive but it's worth the cost. Prices may vary. The average cost is about $200-$500 a session depending on the areas being treated and on your location. To make it permanent it takes about 6 sessions.
Underarm laser hair removal is one of the fastest procedures in laser therapy requiring only several minutes of treatment time. It costs $100 to $250 per session. On the other hand laser vein treatment costs $300-450 per session. Below is a guide to laser hair removal prices in UK:
Upper Lip: £40 – £55
Chin: £40 – £55
Full Beard: £82 – £110
Full Face: £90 – £140
Upper Eyebrows: £35.00 – £60
Chest: £75 – £140
Abdomen: £75- £140
Full Back: £150 – £220
Shoulders: £65 – 130
Hands or Feet: £35 – £55
Under Arms: £40 – £55
Bikini Line: £40 – £80
Full Public: £90 – £130
Buttocks – £95 – £120
Full Arms: £145 – £220
Full legs: £170 – £320
Side effects/ risks of laser hair removal
Swelling and redness
Laser marks or burns and changes in skin color
Injury to eye
Wound infection
To avoid serious side effects, you need to see some reviews of this treatment first. Before finally undergoing it, you need to check the credibility of the doctor and the condition of the clinic's equipment and machine. Of course you wouldn't compromise your general health.
You might also like