Best Laser Hair Removal – Manila Philippines
posted by: Rio Dianne
Hirsutism is the medical term for the condition wherein unwanted hair grows in any part of the body.  The condition occurs to both sexes primarily due to high levels of male hormones called androgens. Unwanted hair growth can affect a person's self-esteem.  But in this time of day, there are actually a lot of medical procedures which are widely available to help you deal with hirsutism.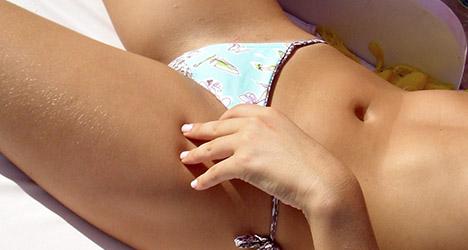 If you have unwanted hair that you'd like to have removed, then consider the modern way of removing unnecessary hair from any part of your body.  Try and learn more about the Laser hair removal.  Get a clear picture of it  and find out how is it done, what are its advantages and disadvantages, and where can you go to have Laser hair removal in the Philippines.
What is Laser Hair Removal ?
Diode Laser Hair Removal
This procedure involves a light which uses wavelengths that can be tuned by changing some parameters like the strength of the light to damage the follicles. The light used in Diode laser removal depends on specific hair colors and types of skin.  Before undergoing this procedure, you have to stay out of the sun for a few weeks. Diode Laser removal works better for dark hair and light skin as some research suggests.
Intense Pulsed Light (IPL)
The intense pulsed light technology is a non-invasive course to eliminate unwanted hair from the parts of the body. Different parameters will be used for each type of hair and skin. The IPL uses pulsed light to remove and prevent hair regrowth.  A cool gel will be applied gently to the skin.  Then, the light will be conducted to the follicles which will penetrate to the skin to disable all  follicles at the same time.
Advantages and Disadvantages
The reason why both men and women prefer the choice of undergoing this therapy is because hair removal is often considered long term and permanent most especially if the job is done well.  By undergoing this method, you would no longer have to worry about shaving and waxing your undesired hair.
Another advantage to this treatment is that there are little or no side effects at all. Others may experience slight discomfort, but that is still manageable compared to other cosmetic or plastic surgery.
However, it will ask you to shell out some money as the cost of this procedure can be quite high and you will be asked for multiple treatment sessions.  Other advantages include risks like burning and irritation of the skin and scarring. To avoid this, you need to look for a reputable medical practitioner.
Best Laser Hair Removal – Manila Philippines
Below are some clinics and hospitals that offer Best Laser hair removal in the Philippines and their price:
Capitol Medical Center – Package of 6 sessions for P24, 000. Avail of the package and you'll get free chemical peel.
Asian Hospital – Package of 6 sessions for P22, 285
Belo Medical Clinic – Armpit for P5, 600 per session
Godiva Skin Station – Underarm  for P1, 600 per session
Let's Face it Salon – Underarm for P2, 800
Other clinics  (Price on Request) –
Beverly Hills Medical Group, Makati City
YSA Skin Care, Quezon City, Phils
Contours Advanced Face and Body Sculpting Institute, Makati City – Healthway Robinson's Place, Ermita, Manila
It would be very remarkable to have a hairless part of the body, right?  What are you still waiting for?
You might also like