How to Curl Hair Permanently at Home
posted by: Rio Dianne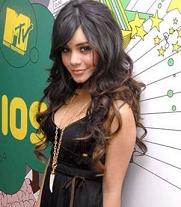 Got straight hair and you're wishing to have a wavy or curly hair like that of Vanessa Hudgen's hairstyle? Well, this may be done with the help of your curling iron and hot hair rollers. However, doing this daily like forever can be a tedious task and can only give you temporary results.
If you want a lasting result, you might have thought of having a perm so you could see lasting results. To do this, you can get a perm at a salon, but if you find it too hefty, here is how to curl hair permanently at home. Make sure to follow the tips below.
Ways to Curl Your Own Hair at Home
Choose trusted hair products and perm kits which can give you amazing curl results.
After you've purchased one, make sure that you read the instructions carefully.  Start with washing your hair and dividing it in equal sections.
Now, wrap the sections of the hair on the provided perm rods. Make sure that it will only hold the enough amount of hair to achieve better results. With the end papers included in the kit, fold then ends of you hair into them.
Now, put on gloves. Apply perm solution on your hair.
Let your hair sit on the perm rods and be sure that you follow the suggested time as set in the instructions.
After the time is up, rinse your hair with warm water and use the neutralizer product included in the kit. Once you're done, get rid of the rods and wash and condition your hair with cold water.
Dry the hair and style it according to your preference.
Yes, curling your hair may be done right at the comfort of your home. However, because of the chemicals you put on it, be mindful of the allotted time for its application to avoid creating any untoward results. Enjoy!
You might also like