Ear Reduction Surgery – Before and After Photos – Cost
posted by: Gretchen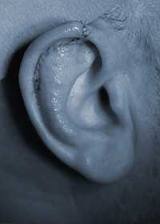 Cosmetic and plastic surgeries are now a trend. We have tummy tuck and breast surgery and many others.  If you have the money, you can improve and enhance every imperfect part of your body.  This is how men have become medically advanced.  If you are uncomfortable with the size of your ears, you can have your ears corrected through ear surgery or otoplasty-from big ears to small ears.
What is Ear Surgery or Otoplasty ?
Otoplasty which is also called ear pinning surgery, is a surgery designed to improve or alter the general appearance of the ears, particularly the ones that are larger than would be expected (macrotia). It also includes ear/ earlobe reduction and cauliflower surgery to get rid of excess skin and cartilage.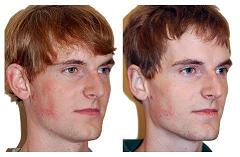 How is Ear Surgery Done ?
Otoplasty is generally performed under general anesthesia for children and local anesthetic with a sedative for adults.  It normally takes about 2 hours to get it done.
Otoplasty Techniques
Cartilage scoring (cutting):  This technique uses incisions into the cartilage to add, remove, or rearrange the tissues.
Cartilage sparing:  This technique uses stitches and sutures to reshape and manipulate the position of the ears.  This often gives smoother and more natural curvatures.
For you to have ideas about the results of this ear surgery, you can check the before and after photos that are included in this post or you can go online and search more photos to satisfy and feed your curiosity.
Price / Cost of Ear Reduction Surgery
The prices vary from region to region. Check the following:
UK ­­­­­­(United Kingdom) – $5,731
Austria – $4,037
Brazil – $905
France – $3,577
Spain – $2,762
Now decide which country you're going to have your surgery done.  Good luck!
You might also like