Best Places to Travel in September
posted by: Gretchen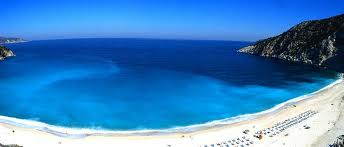 Are you planning to have a vacation in September ?  If you haven't decided where you're going to spend it yet, then you've come to the right place.  We will help you make up your mind by giving some vacation ideas and enumerating the best places in certain countries to visit during the month of September.  Traveling in September has a big advantage of low prices so you can save a lot of bucks.  You can have fun with your kids or choose to travel alone.
Best Places to Travel in September
The Greek Islands: The prices are lower and the water is still good. You have a great choice of smaller or bigger islands.
Mallorca, Spain: This part of the world is usually overcrowded and expensive in the summer, now you can enjoy it in cheaper price.
La Ville Lumiere, Paris: Visit one of the world's best cities. It hosts an important auto exhibition by the end of September. You can also enjoy sightseeing when you take the train. But do not expect something cheap in Paris. Paris is Paris.
Egypt: You can get some discounts though this place is always crowded and expensive. This is a perfect place for diving and snorkeling.
Croatia: You will be amazed by Dubrovnik and the seaside.
Esfahan, Iran: It is the most beautiful city of Iran and its central market is one of the biggest Typical Islamic architecture in the world.
Vienna, Austria: You will enjoy seeing many beautiful museums and other attractions.
The Dominican Republic: It has fascinating beaches and resorts that you'll surely enjoy. But this is not good for travelers who worry about their budget.
La Paz, Bolivia: This place is remote but a very interesting destination because of its cleanliness.
Wadi Rhum Valley, Jordan: It's a limestone valley with a traditional Bedouin way of life.
These are the best destinations for your September getaway.  If you want to know the cheapest places to travel try consulting a travel agency so they can give you suggestions.  They can do some travel arrangements like giving you the best time of flights.  I hope that your trip will be a wonderful one!
You might also like