Best Time to Travel to Hongkong
posted by: Gretchen
Give yourself a treat. Go on vacation. Call your best buddies and pack your things up and take pleasure in traveling to Hong Kong ! It's one of the best tourist destinations in the world and it is best known as a shopper's paradise because of its many malls, street markets that offer bargains on everything. You will really enjoy shopping in there!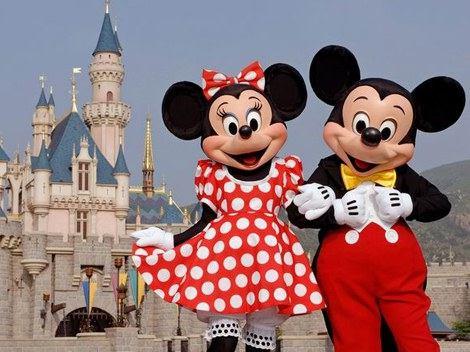 What to do in Hong Kong
Aside from shopping you can also experience wonderful things there.  Below are some ideas for you.
Visit temples :  Have you heard about the Man Mo Temple? It is named after Man, the god of literature, and Mo, the god of martial arts. You can see statues of deities inside it. You can also try Wong Tai Sin Temple which is beautifully decorated with red pillars and a golden roof. Expect to see many worshipers there. They are there to pray for help with their health and money.
Trip to Oceanpark and Waterworld :  Entertain yourself with amusement rides, aviary and marine shows, and many others. If you are interested about China's past you may want to try Middle Kingdom walk-through exhibition.
Ride up Victoria Peak :  Try the excitement of taking a cable-pulled train called funicular from Hong Kong Park to the peak. This is one of the popular tourist places.
Trip to Disneyland :  Discover the fantasy of Disneyland especially for those who are young and young at heart. Meet your favorite Disney characters like Mickey Mouse, Pluto, Donald Duck and a lot more.
Go to beaches :  You can try the best beaches in Hong Kong which include Stanley Beach, Silvermine Bay Beach, Shek O Beach, and Deepwater Bay Beach.
Now that you know the things that you can delight in and the best places to visit, the next thing that you want to know is the best time to travel to Hong Kong.  You need to consider Hong Kong weather or climate.  Winter lasts from January to March but February is the coldest month.  Summer is from the end of May to mid September.  Autumn is from late September to early December.  The best time to visit Hong Kong is from mid September to the end of February.  It is cooler there.   The climate remains moderate so you can enjoy your stay.
If you want to get the best airfare, avoid going to Hong Kong during holidays. The off-peak season is the cheapest time to go to Hong Kong.  I hope that you now have an idea on the best months to fly to Hong Kong.
Enjoy your vacation!
You might also like
How to Pack for Air Travel
Are you a traveler and you are always get charges for your excess baggage? Are you a traveler who wants...

Best Beach Resorts in India
Could you feel the summer heat?   Well, yes I can feel the summer heat and can actually hear the refreshing...