Best and Famous Beaches in the Philippines
posted by: Gretchen
Close your eyes and imagine your toes being kissed by the cool and clean waves. Does it take your worries away? Do you feel a sense of relief and serenity? Now open your eyes and see the beauty of the glorious and famous beaches in the Philippines.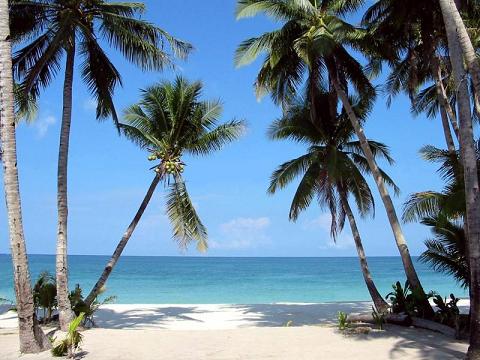 The Philippines is a country rich in natural resources.  It is loaded with great beaches, beautiful mountains and famous spots that truly invite tourists. These wonders of nature welcome tourist with open arms.
Top 10 Best and Famous Beaches in the Philippines
Below is a list of the great beaches that give the Filipinos a sense of pride.
Honda Bay in Palawan: This is one of the popular resorts but you can have all the time to be at peace. It's not as crowded as you think. You can also enjoy fun water activities like snorkeling and diving.
Bantayan Island in Cebu: This is the home of breathtaking beaches. It is Cebu's semi-secret little Island Paradise. It is the perfect place for people who are seeking peace. It's not crowded and overpriced.
Siargao Island: It is an island with a tear drop shape and hosts one of the most beautiful beaches in the world.  It's also one of the best-kept islands in the Philippines. If you love thrill and excitement this is for you as it is perfect for surfing. But there's also a part where you can relax and have some quiet moments.
Pagudpud Beach in Ilocos Norte: Pagudpud used to be unknown but now it is gaining praises for its treasures and crystal waters. It also has unique marine life that underwater divers can enjoy. It's tagged as the "Boracay of the North."
Boracay White Beach in Boracay Island: Philippines is known for this dazzling island. It is one of the famous places in the world.  It rivals those found in USA and Australia. It is the favorite party place of most people including celebrities. This is crowded with people in the summer and this shows how lovely it is. You can also enjoy the island at night with the bars around it and enjoy the facilities of the best resort there. Consider La Fiesta resort.
Mactan Island in Cebu: This island is one good option to an exciting vacation experience. It boasts pristine waters and white sand beaches that you will truly love. The resorts in Mactan offer splendid accommodation facilities and water sports opportunities.
Puraran Beach in Catanduanes: Just like Siargao, Puraran is also considered as one of the top surfing locations in the world. This beach is not yet exploited so expect the best of nature from it.
Malapascua Island Beach in Cebu: This is not as famous as the other beaches but this offers plenty of attractions and things to explore. Just see it for yourself.
Tamaraw Beach in Puerto Galera, Mindoro: Don't miss this when you get the chance to visit Catanduanes. You can see plenty of green gardens around and exciting falls, too. You can stay at the beautiful resorts nearby the beach.
Panglao Beach in Bohol: Experience the beauty of a lovely view of the tranquil seas and stroll along the shore with your loved one and indulge yourselves with the splendor of the entire island.
You have just traveled the best spots in the Philippines. These islands are powered by the local electric cooperatives.  If you wish to avail the services of all inclusive resorts in the Philippines you can make inquiries by visiting their websites or you can reach them through travel agencies.
You might also like