Leighton Meester Boyfriend
posted by: Gretchen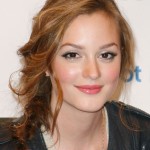 Are you a fan of Gossip Girl? Do you watch every episode aired on TV? If you are, then welcome to the club. I like this TV show very much, although some raise their eyebrows for the nonsense story as they say. I personally like Blake Lively who plays the role of Serena van der Woodsen and Leightoon Meesrer who plays the role of Blair Waldorf. These ladies are members of the elite group in Manhattan. They live in the Upper East Side in New York City. They are best of friends and the television series actually revolves around their lives, along with Taylor Momsen as Jenny Humphrey Ed Westwick as Chuck Bass, Penn Badgley as Dan Humphrey, and Chace Crawford as Nate Arhibal.
This post is focused on one of the stars of Gossip Girl. Are you ready to know more about Blair Waldorf? Take a look at the following facts about her life:
Leighton Meester's Profile
Her full name is Leighton Marissa Meester. She was born on April 9, 1986 in Fort Worth, Texas.  She is an American actress and singer. Music is also a part of her life. She grew up in Florida. She participated in productions at a local playhouse and moved to New York when she was 11.  She made her first television acting as a murder victim's friend on an episode of Law & Order. She appeared in several TV shows and movies but her role as Blair Waldorf on Gossip Girl has made her even more popular.
Her Boyfriend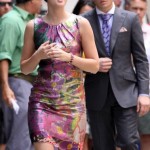 Currently, Meester is not into a relationship but rumors say that she is dating with Ed Westwick (Chuck Bass). I am not quite sure if they have been dating since last year after the break-up or just early 2011. She broke up with Sebastian Stan in April 2010 after years of being together. Her ex-boyfriend also appeared in Gossip Girl in 2009 as Carter Baizen. Sebastian Stan is a Romanian actor who is best known for his role as Chase Collins in The Covenant. In one of his interviews when they were still together, Stan mentioned how lucky he is for having Meester as a girlfriend. The two ran into each other at the Golden Globe.
There you go! Now, you know some information about your favorite star. Look for some photos and see how beautiful her wardrobe is. She has the look of a summer girl.
You might also like