How to Date a Seventh Day Adventist – Dating Guide
posted by: Gretchen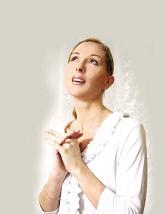 One of the factors that you should consider when you are into dating someone is religion.  This should be given much attention.  There are people who are really devoted to their religions. They live by the rules of their respective church.
For some religions, they do not allow the members to have a relationship with men and women outside the church. Of course, you should respect this.  But if you can't help but fall in love with a person who is a Seventh Day Adventist member, then be guided by the things that you should know.
It's a great challenge to date with someone who has different religious views. Read the following dating tips.
How to a Date Seventh Day Adventist
Respect whatever religious practices and customs that you notice.       Do not be rude to your date.  If you are not used to them, then just be silent. Don't say anything against them. Treat is a wonderful experience.
Never try to convince him/her to do something that is against the church practices.  You may end up losing the person right on the first date.
Show your interest to listen to their doctrines. Express your willingness to listen to their beliefs and that you are open to embrace them.
You have to keep in mind that they Adventist members do not eat pork or any other unclean meat.  Their basis is the book of Leviticus.  They try to be vegetarians in order to be healthy.
They have prayer meetings so find time to join sometimes.
They also have the sunset to sunset Sabbath celebration every Friday evening so respect this time.  Do not ask the person to go places on Fridays.
Her schedule may get hectic due to church activities.  Set a perfect date time.  Know her schedule.
Now that you know their religious beliefs and practices, how far can you go? If you can picture yourself as a part of the church then it's good for you.  If you are a Catholic or Christian but want to marry the person consider joining the church. Make sure that you can meet their standards.  You can seek for divine providence for this matter.  Anyway there are Adventist singles who are not very devoted to the church.  You're lucky if you can have the person without getting baptized. If not, you can check online dating sites for matchmaking.  Who knows?  You might find the Christian who is destined to you.  Good luck!
You might also like
Dating Tips for Indian Men
Indian guys are handsome.  Just like Indian women, they have unique facial features that really catch...