Dating Tips for Indian Men
posted by: Gretchen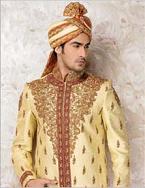 Indian guys are handsome.  Just like Indian women, they have unique facial features that really catch the attention and interest of someone who has another culture.  Asian men and Native American men are different in many ways so you have to know some things about them.  If you are into dating Indian men, then this post is perfect for you because we will be dealing with dating tips on how to date Indian men.
Guide when Dating Indian Men
Remember that your culture is different form the culture of an Indian man.  Be careful when you are trying to comment on their traditions, culture, and religion.  Don't be tactless as you might end up offending the person instead of attracting him.
Show some grace as a woman.  Indian men and women are traditional in nature so be careful with how you act and dress up.  You may want passionate kissing moments with him on your first date but you have to hold back.  Flirting with and dating Indians is pretty different from dating Western people.
Show interest on Indian way of life.  Read something about it so you can relate to his stories when you are together.  You can also express interest by asking some questions about their country.  Don't sound judgmental though.
Learn how to cook his favorite Indian dishes like rajma chawal.  You know that Indianls love spicy food.  Do some effort to show that you care. Remember the old adage, "the best way to a man's heart is through his stomach."
Be a woman whose concern is family.  This is one o f the best relationship tips with Indians.  Indians are family-oriented so they also seek for people who have this characteristic.  Show that you are a wife material.  They say that Indian men make the best husbands.
I hope that this is helpful to you.  Good luck girl!  Enjoy dating!
You might also like
Dating Tips for Ugly Guys
The reality of love is that it isn't always fair.  You don't always get what you want and who you...