How to Get Free Facebook Credits
posted by: Rio Dianne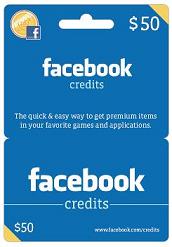 Since Facebook Credits are meant to be purchased using your credit card or PayPal account, avid Facebook users of any games or applications may be wondering how to get free Facebook credits. That means they are going to have extra balance on their accounts without paying.
Is there any cheat, generator, or hack code that will let you earn free FB credits?  Well, let's take a look at some possible suggestions below.
How to Have Facebook Credits for Free
Apparently, when you hit you hit the search button about your quest, there are plenty of sites promising you to be able to earn free Facebook credits, but to no avail. It is for the reason that everything has a price, and Facebook isn't exempted for this. There are no easy tricks to do this, but consider the suggestions that we'll give you below.
Earning Facebook Credits
After you've logged into your account:
Go to Account settings.
Click on Payments tab on the left side.
Hit the Buy More button on the Credit Balance.
Drop down to the More Payment Options.
Click on Earn Credits and hit the Continue button.
A pop-up window will then appear and you can start clicking on the Start Earning button to find what offers can allow you to obtain more credits. Some of the following options are:
PicaJet FX where you can earn 220 credits
Rebtel – Cheap International Calls and earn 220 credits
Australian Jade which lets you earn 200 credits
Serenata Flowers for 40 credits
Complete Tasks – No Credit Card Needed for 10 credits
Follow the instructions on how to complete an offer and enjoy your credits. For mobile phone users though such as iPhone or Android, they also give 4 free FB credits once you've downloaded the Shopkick app and entered the bonus code given.
So there you go, we hope that we've given you a reasonable answer on your query. Try the following options and enjoy credits which you can use in games and apps.
You might also like