Home Remedies for Very Dry Hair
posted by: Rio Dianne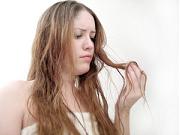 Shining, shimmering locks – that is what every woman dreams of.  However, because of the many contributing causes such as damaging hair treatment, cold weather, and harsh hairstyling products that have become rampant, the hair loses its natural shine thus making your hair dry, dull and a total lackluster.  In this post we'll help you deal with it through our list of home remedies.  Combat frizzy and damaged hair through some of our helpful solutions.  Here they are:
Very Dry Hair Home Remedies
Egg.  Blend a tablespoon of water and the yolk of an egg, and then mix them with the white.  Apply on wet hair until all is consumed.  Leave it for atleast an hour before rinsing it with cold water.
Mayonnaise. Make a mixture out of half a cup of mayo, an egg, and avocado. Make sure they are blended completely, and then apply to unwashed hair.  Cover it with a shower cap for atleast half an hour and then rinse thoroughly.
Coconut oil. Massage the oil onto scalp for atleast three times weekly. You can keep it overnight to maximize the effect and rinse it off completely in the morning.  Coconut oil doesn't just do wonders, but for dry scalp as well.
Apple Cider Vinegar. I'm sure you've heard a lot about ACV and how helpful it is.  You can also use this on your damaged hair by mixing one third cup of ACV on a quart of water.  Leave it on for a while, then shampoo.
Olive oil. Olive oil is considered antioxidants and rich in Vitamin E which therefore helps in protecting the hair under the bright sunlight. Apply it  for atleast half an hour before finally rinsing off.
Proper diet and plenty of fluids also help a lot in order to get healthy locks.
You might be too conscious about caring for your hair, but in doing so, it doesn't seem protected at all.  Therefore, do not forget the necessary preventions on how to protect your locks like deep conditioning, choosing the correct shampoo, and going on for a trim every month, and only allowing the professionals to do it.  On the other hand, here are some of the home remedies for dry hair which you can add to your routine to be free from that extremely dry hair.
You might also like