Best Hair Treatment for Damaged Hair
posted by: Rio Dianne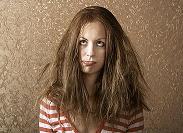 Most women have dreamed of having shiny and shimmering tresses, sadly though all they got is dry, frizzy, and damaged hair.  Well, this is probably brought about by several factors including the frequent use of harsh hair products to color your hair, never ending perm treatment,  constant use of hair dryers, and saltwater and too much sun exposure as well. Stress and poor diet can also be the culprit for unhealthy locks.  Give the proper hair care for your hair and protect it by following some of the best treatment for damaged hair.  Bring back its luster though some beauty treatment for your locks.
Best Treatment for Damaged Hair
Getting regular trim monthly can be among the best treatment for damaged hair. This way, it will promote faster hair growth and eliminate damage hair especially the split ends at the same time.
Perform natural intense hair conditioner with the absence of chemicals at home. Opt for some homemade remedies on how to bring back your hair's luster.  A cup of mayonnaise mixed with a cup of olive oil and three egg yolks can be put as hair mask.  Cover your hair with a shower cap and leave it on for atleast 30 minutes before fully rinsing it off, but do not shampoo afterwards.  Do this atleast once a week to regain your hair's moisture.
Must you opt for chemical based products; ensure that you use only reliable products to help you with treatment for damaged hair.  For one, try the Aphogee products which help repair damaged hair.  They come with a shampoo and conditioner for damaged hair as well as Keratin 2 minute reconstructor essential for treatment and repair.
Kerastase, L'oreal, Terax, etc are also among the conditioners considered the best hair treatment for damaged hair.
There you go!  Those are some bits of stuff we can share to help you cure your lifeless hair and bring it back to naturally black, shiny, and full of life hair. Good luck!
You might also like