Home Remedies for Longer Hair
posted by: Rio Dianne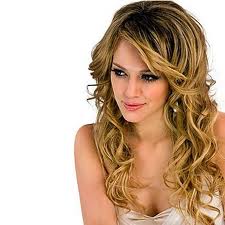 If you're wearing medium hair length and have been hankering over hair styles for longer hair and you've been digging for long tresses, then there's a solution you may want to try – hair extensions. However, that is just something most celebrities can do maybe due to the fact that it can cause you to shell out plenty of bucks. Too sad, but don't fret because there are some natural care you can do on how to grow hair longer. Here are some of the home remedies for longer hair.
Home Remedies for Longer Hair
Massage your hair on a daily basis using essential oils such as aloe vera, coconut, olive and castor oil. These serve as good herbal treatment for faster growing hair. Apply oil of preference on your scalp and massage it in circular motion. Let it sit for an hour or so before finally rinsing off.
Get a hair trim regularly. Having your hair trimmed once a month is said to promote hair growth. This way, your split ends will be cut off as well as other hair ends which add to your hair being unhealthy.
A healthy diet is essential in helping your locks to grow faster. Inadequate nutrition is linked to having dry hair, occurrence of hair loss, and delayed hair growth. Therefore, make sure that your diet includes Vitamin B6, folic acid, and other essential vitamins and minerals needed to help growth of hair fast. On the other hand, stress and other emotional problems should be avoided as they can also lead to having unhealthy hair.
Deep condition your hair atleast once a week through the use of other home remedies such as egg yolk, honey, olive oil, etc. you should also be careful with the shampoo that you're using. Look for a tested shampoo to help you prevent hair loss and support nourishment for your hair.
Never use any harsh chemical s on your hair. Moreover, avoid using too much heat on it since it may just end up damaging your hair.
Everybody aims to grow longer and healthier hair even for men which is why we must take into consideration every treatment we give to ensure that we really make it become healthy instead of just damaging it. These are some home remedies for longer hair. Hope this has helped!
You might also like