How to Make Ice Cream in a Plastic Bag in 5 Minutes
posted by: Rio Dianne
I was approached by my cousin and asked me whether I know how to make ice cream in a paper bag in 5 minutes.  What, ice cream in a paper bag?  So what I did was, I hit Google and looked for how to make ice cream in a plastic bag in 5 minutes.  I found that you can, in fact, make homemade ice cream in a paper bag so that you can satisfy yourself during cravings when you're out of ice cream.  Check out the recipe below.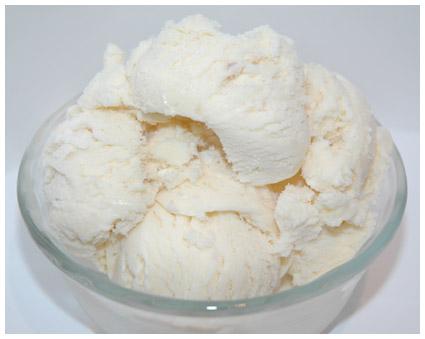 In making homemade IceCream, you will need the following:
½ cup milk
1 tbsp sugar
½ tsp vanilla
4-6 tbsp rock salt
Ice cubes
1 pint-sized plastic food bag (ziplockBag)
1 gallon zipperBags
Steps on How to Make Ice cream in a Plastic Bag in 5 Minutes
Gather all the necessary ingredients mentioned above.
Mix the basic food ingredients including – milk, sugar, and vanilla extract.  Pour the ingredients in the pint-sized plastic food bag or your ziplock bag. Seal this bag. Put the ice cubes and salt in your gallon zipper freezer bags.  The, place the bag containing your milk mixture to the ice mixture bag and seal it.
You have to be certain that the bags are completely sealed.  Shake the bag for 5-10 minutes until the mixture is ice cream or getting thicker.
When you have achieved the desired thickness, remove the milk mixture from the ice mixture bag. Wipe off the top of the small bag containing the ice cream to remove salt.
Open your ice cream bag; pour into the bowl, and voila! You can now enjoy your ice cream.
You have just made your IceCream in a plasticBag, easy as that. Try to experiment with different flavors; say you want a chocolate IceCream. Instead of using regular milk, you can substitute chocolate milk for that. You can actually alter the recipes by putting in designs with whipped cream, or chocolate toppings. That is how to make IceCream in a plastic bag in 5 minutes. Really easy, right? Also, it will be a fun bonding experience with your kids, or your friends. Enjoy!
You might also like
Blemish Balm Cream Review
Have you heard a lot of testimonials about the Blemish Balm Cream? Did it catch your attention or curiosity?...