How to Make Anti Aging Face Cream at Home – Fight Wrinkles and Other Signs of Aging
posted by: Gretchen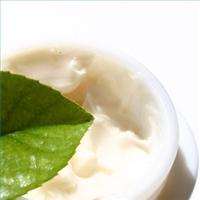 Using commercialized anti aging creams can harm your skin due to the chemicals that are in them.  Sometimes it is even better to stop using any because it does not help at all. Other beauty products may even lead to other skin problems. Moreover, these products are really expensive. Good thing we can still care for our skin with the use of natural ingredients.
We'll try to find for a treatment to fight wrinkles and other signs of aging by making an anti aging face cream at home.  The ingredients can be found at your kitchen. There's no need for you to spend a lot for expensive night cream and eye cream.
How to Make a Homemade Anti Aging Face Cream
You will need essential oils like lavender oil, rosemary oil, carrot oil, grape seed oil, myrrh oil, and frankincense oil in order to create your own anti aging cream.
One quick way to make a cream is to mix two ounces of jojoba oil and 25 drops of your favorite essential oil. It's not actually a cream but oil that can be applied on the skin twice a day.
You can also use two cups Fennel.  Combine the leaves and stalks.  Pour 1 cup of boiling water over the fennel and leave it for an hour.  Then put this mixture in a blender and blend until it's creamy.  Then put a pinch of orris powder and honey. Mix it well.  Apply the cream on your face and after 5 minutes wash it off with cold water.  Using this can also help you get rid of acne scars
Others simply put essential oils to current facial creams.  Heat the oil first before adding it to the cream.  To be sure of the quantity of oil to be added, visit the website of Esoteric oils.
It's not really how to cook but how to prepare or create homemade face creams to treat the symptoms of aging naturally.  If you don't rely on your own creation, try Abyssine cream.  Many say it's one of the best.  Keep on trying until you find the right solution for your problem.
You might also like