Natural Anti-Aging Home Remedies
posted by: Feby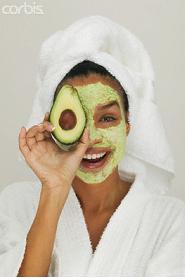 Once you reach your late 20's, then it is about time to take care more of your skin because youthful glow will slowly fade during this time.   Our skin as we age loses collagen that is responsible for youthful glow.   That's inevitable! Well, there's nothing we can do to go back to our younger years but we can still do something to reduce wrinkles that can really add to our age.   Let me help you in this one.   I'm going to tell you some natural cures or natural anti aging home remedies that really work.   Just follow these simple anti-wrinkle tips or anti aging tips and you're sure to save some penny in a famous skin care clinic.
Here are Some Natural Anti-aging Home Remedies :
Coconut milk. This home made remedy has very useful oil that can help you have that glow on your skin. Grate some coconut meat, squeeze this and the coconut milk will come out. Apply the milk on your face; let it stay for few minutes then rinse with warm water.
Avocado. Mash avocado and simply apply this on your face. It helps renew your skin and tighten it.
Castor oil. Just simply apply this on your face. It can make your skin soft and supple.
Pineapple. Slice the fruit and apply the juice on your face. Let it stay for 10 minutes. Then rinse with warm water. It's good for reducing wrinkles especially premature ones.
Home made remedies are the cheapest thing to be used as anti-aging.   They are the safest because they are organic and use herbal properties of certain plants.   Moreover, these home remedies should be accompanied with the right food and drinks rich in anti oxidants, exercise, and food supplements.
These remedies don't guarantee you to look 10 years younger but it will help you slow down your skin aging process.
You might also like