How to Cook Spicy Chicken Wings
posted by: Rio Dianne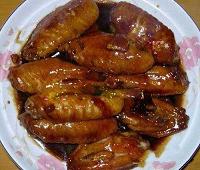 Chicken wings have become popular among people over the years.  The hot and spicy sauced chicken wings or commonly dubbed as Buffalo wings can actually be found in almost every menus of a lot of restaurants.  This has become a huge item especially when you're out drinking alcohol and partying with your friends.  But how about if you are just going to stay home to bond with your loved ones? It would be better if you know how to cook spicy chicken wings, right?  Well, need not to worry as this is what this article is all about. In this post, we'll help you learn how to cook it with the aid of simple and easy recipes so continue reading on.
How to Cook Spicy Chicken Wings
There are actually a couple of variations when cooking Buffalo wings.  The most common is to deep-fry them as having them as having them fried makes the skin crunchy and crispy.  However, you can also decide if you want to grill or broil, roast, steam, and so on.  Moreover, you can play with your recipe by transforming ordinary chicken wings to Asian dishes particularly Chinese chicken wings.
Deep Fry
Ingredients :
500 grams chicken wings
1 tablespoon of any hot sauce
½ cup of flour or bread crumbs
2 tablespoons of tomato ketchup
1 clove of crushed garlic
1 tablespoon of liquid seasoning
2 teaspoons of brown sugar
A pinch of salt and pepper
Oil
Steps :
Marinate your chicken wings with liquid seasoning, salt and pepper, and your chosen hot sauce overnight.
After soaking them in the hot sauce, roll it to flour and bread crumbs, and deep fry until they are cooked thoroughly and golden brown in color.
Transfer it to paper towels and let the oil drain.
As for the sauce, fry the garlic with one cup of butter and then add the remaining ingredients. Let it simmer for about 2 minutes.
Once you're done with the sauce, add the cooked wings to the sauce and allow the sauce to coat the wings for about 2 minutes or more.
Serve the dish with fresh chili on top.
Grilled
Marinate your wings and soak then completely in your chosen hot sauce for 24 hours.
Fire up the grill and cook the wings for about 8-10 minutes on each side.
Brush the wings with melted butter mixed with chosen hot sauce to give them more hot sauce flavor.
Well, those are just some tips on how to cook this delicious food.  Set your mouth in fire and enjoy these tasty and spicy chicken wings with your loved ones.  Enjoy!
You might also like