How to Make Nose Look Sharper
posted by: Feby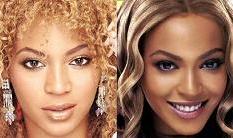 The media created the true meaning of beauty.   Our definition of real beauty is up to the things that we see inside the television and even on magazines and billboards. So, people would try different things just to have that beauty that they can see on those commercials and printed ads. Women are the number one consumers of beauty products or even aesthetic surgeries.   One example would be is they spend a lot just to make their nose pointier or narrower.  But, what about those people without money to resort on surgeries?   Should they feel hopeless?   Well, throw your worries away because this article will help you find ways on how to make nose look sharper even without surgery. This maybe impossible but it is really possible to make your nose/nostrils appear smaller, slimmer and longer.  I will teach you how to create illusion of sharp nose with make up tricks.
Here's how to make your nose look sharper
Prepare the things that you need. You need a foundation that is two shades darker than your facial complexion, one lighter shade of foundation and a brush that is used for blending.
First, you have to apply the lighter shade of foundation all over your face. This will cover all the dark spots on your face.
Then, contour down your nose by using the two shades darker foundation on the sides of your nostrils. Just make sure you don't apply it thick and blend the shades carefully. This will highlight the middle part of your nose, thus it will your nose thinner and sharper.
Finish that up with a loose powder; brush a small amount of powder all over your face. Blend well.
You can also highlight your asset in your face such as your eyes or cheeks to drive away the attention on your nose.  Apply these simple tips then you can have that sharp nose that you are dreaming for.
You might also like
How to Narrow a Wide Nose
Undergoing cosmetic surgery has become very popular and has been widely accepted by the public.  One...