How to Look 10 Years Younger Without Surgery
posted by: Rio Dianne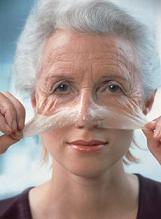 If looking 10 years younger would mean paying a high cost and undergoing risky surgical procedures, would you still be so eager to look younger ?  Probably not.  However, if you think you can only look younger with surgery, then you thought it wrong as this article will give you tips and ways on how to look 10 years younger without surgery.  These simple steps can be done at home without a doctor's help.  Through these tips, we hope to help you not just to appear younger but rather more beautiful, and more confident as well.  This works for men and women so read on.
How You Can Look Ten Years Younger Without Surgery
Perform cardio exercises.  By doing so, it will make your heart and lungs stronger so naturally you'll feel younger and fitter.
Avoid too much sun exposure.  Direct sunlight is one of the major culprits of skin aging.  Too much exposure to the sun will cause skin pigmentation, and coarse skin.  So to get a young and healthy skin, always wear sun block when going out.
You are what you eat.  Therefore, consume a diet that is well and balanced.  Cliché as it may sound, eat a lot of fruits and vegetables in order to get that young looking skin to boot.
Drink plenty of fluids.  Water aids in flushing out toxins from the body thus giving your skin a better glow.
Sleep atleast 8 hours or more as this is your body's way of recharging from the stressful work.
Take vitamins and antioxidants.  There are a couple of vitamins made to provide younger looking skin by destroying free radicals which improve one's skin as well as health.
If you want a smooth skin without undergoing dermatological treatment, then stay away from alcohol and cigarettes.  Cigarettes alone make your skin older by speeding up the aging process.  What more if you add alcohol on it?
You can also opt for collagen boosters and other anti-aging creams that will help you reduce wrinkles and fine lines.
One of the easiest steps on how to look younger is to have haircuts with bangs.  The bangs will help you cover wrinkles and lines on your forehead as well.  Sporting a new hairstyle is also a new way to show that you don't look too old or too stressed out.
Ask help or read fashion magazines that will help you dress younger but sensibly.  The way you dress up can also make a big impact on how to look younger.
Getting older need not be a worrisome phase in your life so subtract years off your actual age, defy the hands of time, and combat skin aging by following the steps we've presented on how to look 10 years younger without surgery. Have fun!
You might also like
Love Handle Surgery Cost
You might have heard of the words "love handles" and do not have any idea what those are.  Well,...

Neck Lift Surgery Cost
Only a few appreciate their God-given looks.  Many people are not pleased with what they have.  They...