Best Perfumes for Mom
posted by: Gretchen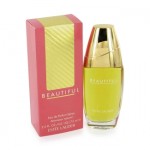 Moms are choosy when it comes to perfume. Most of them are hardly impressed with the scents that they sometimes get. Their sense of smell is simply hard to please! Now, if you plan to get a present for your mother's birthday or on Mother's day, then buy something that would make your mom really happy. Brighten her day up with one of the following list of fragrances for mothers. Perfumes are superb gifts for our mum.
Beautiful by Estée Lauder: This is one of the best and most popular scents of Estée Lauder. This is perfect for any occasions. It leaves you feeling rich, luxurious, and romantic.
Princess by Vera Wang: Although this scent is great young adults, your mother will definitely fall in love with it because of the perfect blend of fruits and florals.
Chanel Perfumes: The fragrances of Chanel are very appealing to mothers. One of the famous scents that they have is Chanel No. 5. It is a symbol of good taste and it is actually one of the world's best selling perfumes. You can also try Coco Mademoiselle by Chanel.
Opium by Yves Saint Laurent: This is more than just a perfume. It is an identity. It is very luxurious with the spicy yet clean ambience. Its top notes include bergamot, mandarin, lily of the valley, carnation, jasmine, and myrrh.
Cashmere Mist by Donna Karan: Donna Karan is an authority when it comes to fashion. The fashion scent of Donna Karan has also been successful. Cashmere Mist is inspired by the soft, sensual feeling of cashmere against bare skin. It is light enough to wear all over your body. This is great for her, I mean your mom.
These fragrances are also great for grandma. However, they are quite expensive so you need to save some for you to be able to get one for your mom. Nevertheless, your love is the greatest gift to your parents for you to have a wonderful family. Don't forget to look for a good present to your father to avoid making him feel jealous.
You might also like
Best Perfumes for Car
In order to enjoy your travel on the road, your car needs to smell good. Nobody would like to get in...