Best Estee Lauder Perfumes
posted by: Gretchen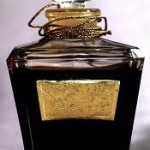 The perfume and beauty products industry has many assets. There are names that make the industry stable and popular. It has Clinique, Loreal, Elizabeth Arden, Bvlgari, Victoria's Secret Garden, Estée Lauder, Lancome, and Bath and Body Works to name some. But of course, there are other popular brands of fragrances and beauty products that are not mentioned here. There is actually a long list of good brand names.
In this post, we will be talking about the best Estée Lauder perfumes to guide you in choosing your scent.  The name has been recognized as one of the best. Their creations are truly sensuous, captivating and magnificent. Take a look at the following list reviews:
Youth Dew Perfume: This perfume was the first signature scent of the Estée Lauder line. Don't get its name wrong. It's not only for adolescents but even for older women. It smells like balsamic like sweet motor oil. The price is reasonable.
Pleasures Delight: This is another wonderful scent from the line. It is very feminine and really pleasurable for many women. It has a very long lasting fragrance for about 10 hours.
Beautiful Perfume: This is the sister fragrance of Pleasures. This scent is one of those that always stay on top of the line. It is very appealing for many women. Once you wear this, it's like you are making wonderful memories of your life.
Intuition Perfume: This fragrance that was created in 2000 is classified as a refreshing, oriental, and floral fragrance. This perfume possesses a blend of florals and citrus with lower notes of sweet woods and vanilla. It is great for office wear.
You can also try Beautiful Perfume Compact by Estée Lauder or any other fragrances for you to find the right scent for your personality. Use your discount coupons if you have to get them at lower prices.
You might also like
Best Perfumes for Mom
Moms are choosy when it comes to perfume. Most of them are hardly impressed with the scents that they...