How to Tell if Relationship will Last
posted by: Gretchen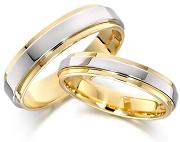 With many challenges that every relationship faces, you can never tell if it will last long.  There are many love stories that have sad endings, although there are also those that live happily ever after.
How can we know if a relationship will last ?  How to tell if it will work ?  Are there signs?  Here are some of the signs and instances that can tell if a relationship can last long.
You don't get tired with each other.  The passion that you felt during the first weeks of your love has remained and has even gotten to a higher level.  You are still very much in love with each other.
Your partner sticks with you even after seeing your worst side.  If you really love a person no matter what you see in him/ her, you are ready to accept everything.  If your boyfriend or girlfriend has experienced your best and worst character but still stays by your side, you are lucky.  This is a sign of unconditional love and good compatibility.
At times that you need a friend, your partner can be one.  You don't always get friendship from a lover so you are lucky if you feel it from your partner.  This is necessary for when the passion is gone, at least you have your friendship that will bind you.
Your relationship can go a long way if the two of you value the bond that you have.  If you do, you will not do anything that can ruin it.  You will be loyal and faithful to protect it.
Having respect for one another is also a good sign that you value each other.  You won't do anything stupid or crazy to offend your partner. Follow your relationship rules.
During a fight, one stays calm and gives in.  Of course, there's no perfect one.  Lovers fight over things.  But at the end of the day, you are still together.  Every relationship has its own ups and downs. You face challenges.  One of you may even give up but the other one holds on.  This is a very important key to make it work.  If one is weak, the other one has to be strong.  You should not stop fighting for your love.
If your partner includes you in his/her future plans, then that's a very good sign that it will last.  Marriage must be around the corner in this case.
In a marriage, you should put God as the center of your relationship.
Now that you know how to tell if it will last or not.  What do you think?  Will your relationship with your boyfriend or girlfriend last?  I hope so.
You might also like
How To Find Real Love
Love is fruitless when it's not real.It is awful when not equally shared.Love is not all smiles and...