How to Improve Relationship with Girlfriend
posted by: Gretchen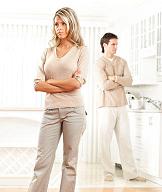 In a relationship it is highly important to keep the flame of love burning.  It's the love that keeps it alive and going. The passion should always be there to maintain a healthy relationship.  However, love alone is not enough to make the relationship grow.  There are other essential things that need to be present in order for it to work.  We have trust, respect, and loyalty.
Now, if you feel that your girlfriend is no longer as happy as she used to be, maybe there's something wrong.  As a partner, you feel it when your girlfriend or boyfriend changes.  Of course, you don't want to end just like this.  Move and do something to revive her feelings.
We'll try to help you with some useful tips to improve your relationship with your girlfriend.  Keep reading.
Best Ways to Have a Healthy Relationship
Don't be obsessed. It's suffocating when you want to track her all the time.  You want her all her time to be spent with you.  Give her time to hang out with friends sometimes.
Have an open communication. Communication matters most.  It can make or break one.  How many break ups were caused by miscommunication?  Find time to talk and listen to your honey, toots, or whatever term of endearment you call her.  This is your time to talk about issues.  Resolve the little ones before they get bigger and complicated.  In a marriage this is also one of the keys to have a successful relationship.  It also enhances compatibility.
Surprise her. Surprises are always great.  Give her something that she's been dreaming of.   Treat her to her favorite restaurant.  Cook for her.  You know her pretty well, so you know what can make her happy.
Be her friend. In times that she needs a friend, be the one.  Let her bring out whatever burdens she has.  Let her do the things that she does with friends.  When the passion is gone, you'll see that you still have each other because of the friendship that you've built.
Observe good hygiene. Do you feel that she stays away from you? Well, smell yourself.  Dating with you might be literally suffocating.
Trust her. Let her feel that you completely trust her.  It's a sign of love.  It's not bad to be jealous sometimes but know your limitations. Don't make things complicated especially when you are into a long distance relationship.
By doing the abovementioned pieces of advice, you can increase your chance of having a boyfriend-girlfriend, or good family relationship.  Save a good relationship and stay in love!
You might also like
How To Find Real Love
Love is fruitless when it's not real.It is awful when not equally shared.Love is not all smiles and...