How to End a Relationship on Good Terms
posted by: Gretchen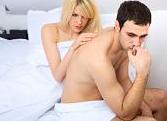 No matter how long you've been together, you cannot really tell that you will last forever.  There comes a point that you really have to end your relationship or even marriage.  Break ups are one of the most painful things on earth especially when you are into a sexual relationship.  But as they say, nothing gold can stay.
If you've been in a good long term relationship but you no longer feel happy with your partner, you have to be careful in saying that it's over.  Of course, there's no easy way to break somebody's heart but you have to be subtle to at least make things lighter.  You need to end a relationship on good terms and agree to keep your friendship if you can.
Tips on How to Break a Relationship on Good Terms
Find a good timing to talk to your partner and be direct to your point. As much as possible, don't raise the break up thing when you are into an argument. You will not end in good terms if you are at the peak of your anger.
Thank the person for all the happy memories that you've shared together and for all the good things that he/ she has done to you.
Say sorry for all the things that you've done that hurt the person in a way or another.
Be honest of what you really feel.  Tell the person that you are no longer happy with your relationship because of this and that. Avoid blaming the person as much as possible.  Put the blame on yourself. Since it's no longer working on your part no matter how hard you try, tell the person that it's better to quit before you lose some respect you have for each other.
Offer friendship.  If the person accepts it then it's good.  But if the person refuses, don't insist.  It isn't easy to shift your intimacy to friendship.
Be ready for any negative reactions from the person.  Getting dumped by someone you love isn't an easy thing.  Understand the person.
If you've been living together, settle everything about your furniture or any other conjugal properties.  If it's just an extramarital affair, maybe living things that will remind you of painful memories should be left behind.
Don't do it over text or over chat.  Be brave enough to talk with your partner personally.  If it's a long distance relationship and you don't have time to meet, maybe a call will do.
If it's over, stay away from the person.  Don't give him/ her false hopes. Don't play with the person's feelings.
As much as possible don't date with anyone right after the break up so you can show your respect to your former partner.  If the person sees you dating with someone days after you ended your relationship, the person will think that you didn't care about him/ her after all.
You might also like
How to Date your Boss
It isn't impossible that you get attracted to your co-worker because you see each other almost everyday....

How To Find Real Love
Love is fruitless when it's not real.It is awful when not equally shared.Love is not all smiles and...

How to Date your Teacher
Dating your teacher is probably awkward and a bad idea.  It is unusual but it happens now.  You hear...