How to Date a Rich Girl
posted by: Gretchen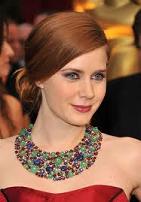 We often hear people say that all is fair in love and war.  In the magical world of love, a princess can love a frog; an heir can love a slave.  Loves moves in mysterious ways.  The heart knows no reason that reason doesn't know.  When you happen to meet a person whom you feel you don't deserve because of your social status, don't feel that way.
Inferiority complex is usually felt by men who date women of higher financial status.  Is it really hard to handle a relationship between rich women and poor men?
Dating Guide  & Advice when Dating a Rich Girl
Here are some dating tips when you are dating a rich girl.
Get to know her well.  Observe how she deals with things.  There are rich women who are not what you might think.  Some of them want to get rid of luxurious life even just for a day.  They may be rich but they can also enjoy life with simple things like walking along the seashore, watching the sunset, and simply spending time with you. Simple rich women can live without their cosmetics.
Don't talk about money.  She has a lot or her family has a lot of money and she might be tired of money talk.  But you can't avoid talking about it if she's a business-oriented woman.
Show that you are really into her, and not to her wealth.  Be sincere with your words and actions.  Prove her that even though you don't have riches, you are a millionaire with the love that you have for her.
Be decent with your outfit whenever you go out.  You don't need to wear expensive suits but I just meant that you dress up properly.  This is to at least uplift your status and to show that you know how to dance with the music.
Have a wide room for understanding the girl, most especially when she is a lot younger.  Treat her as your princess and make her feel loved by a poor boyfriend.
Don't set high expectations from her.  She may be rich but this doesn't make her perfect.
Falling in love with a wealthy woman is not a sin.  If your heart beats for her then nurture the love and who knows your love story will end up into a fruitful marriage and you will live happily ever after.
You might also like
How to Date a Nerdy Girl
Dating is really fun and exciting if you are dating with a cool and interesting person.  However, it...

How to Date a Hipster Girl
Girls differ in many ways.  Some girls like Indie fashion; others just like to go with the flow.  Some...

How to Date a Fat Girl
Fat women are sometimes insecure about themselves.  They think they are so ugly because of their weight....